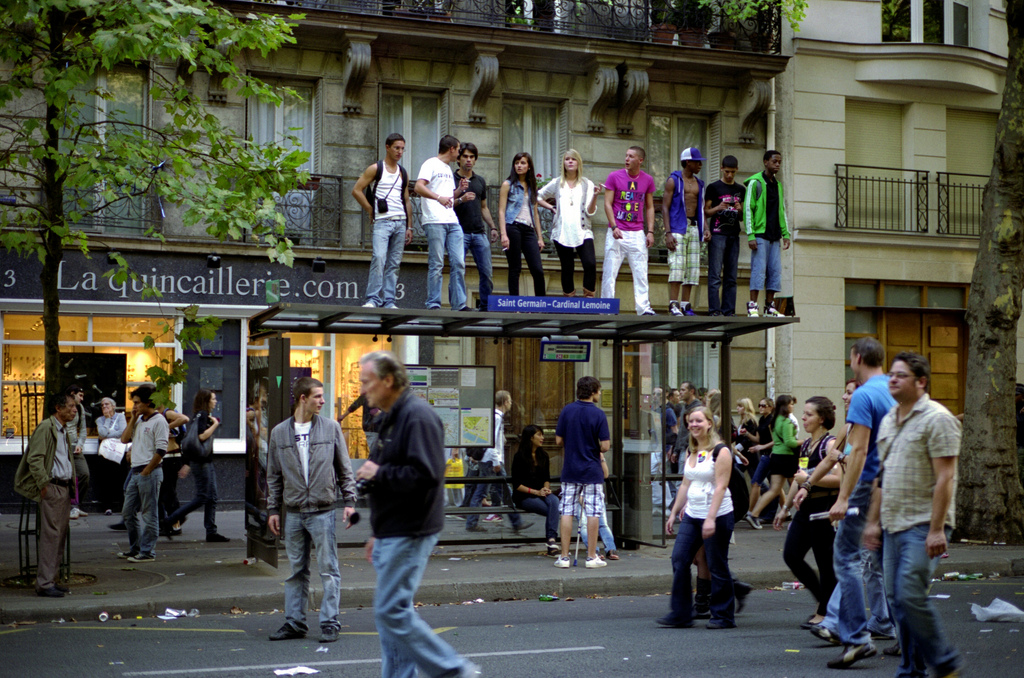 Des gens attendent le bus à l'arret de bus. Mais ils n'ont pas bien compris comment marche l'arret de bus.
Series: Techno Parade Paris 2009
Camera : Konica Hexar RF
Lens : Konica Hexanon 50mm f2.0
Film : Fuji Pro 160 C
Tags: Konica Hexanon 50mm f2.0, technoparade, techno, street, technoparade paris, electronic music, france, fuji pro 160c, parade, konica, color, festival, Saint Germain, film, music, paris, fuji, 160c, Cardinal Lemoine, hexar rf, konica hexar rf, technoparade2009

To the extent possible under law, Nicolas Vigier has waived all copyright and related or neighboring rights to all photos and texts published on boklm.eu website.
This work is published from France.